Our mission
The mission of the Ideas Network 2030 is to provide an informal framework for individuals on the centre-right of British politics, along with other stakeholders interested in long-term global trends, to come together to discuss, evaluate and assess the relevance of these trends to current politics in the United Kingdom.
The Network will enable insight into global trends likely to impact the UK and its' neighbourhood through to 2030, with a particular focus on security, sustainability, connectivity and economic and trade policy.
The Network will vigorously promote ideas and innovative thinking about these trends, ensuring a constant exchange between the UK and the European Union, allowing both to address these trends in the most effective way possible, proposing policy changes where long term trends are clearly visible as in the demographic, environmental or digital fields.
The Network will work with local, national and European stakeholders across politics, business, academia and society.
---
Introducing the IN2030 team

James Elles
James was a British Conservative Member of the European Parliament for the South East region of the UK from 1984 to 2014. Since stepping down, he has remained active in a number of fields. Apart from being Chairman of the South East Conservative European Network (SECEN), he is a Member of the Steering Committee of the European Internet Forum (EIF) (which he co-founded in 2000); he continues to chair the Transatlantic Policy Network (TPN) which he founded in 1992; and is Honorary President of the European Strategy and Policy Analysis (ESPAS) which he started in 2010, examining long-trends to focus on priority challenges facing the EU in the years ahead.
---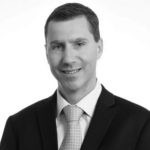 Mark Titterington
Mark is an international executive level leader, specialising in sustainability, government relations and corporate affairs, and who has worked with some of the world's leading businesses and organisations in both the private and not-for-profit sector. He is a co-founder of the Forum for the Future of Agriculture, Director General of the Transatlantic Policy Network, and a local elected representative in the United Kingdom..
---