Recent event
Tuesday 7 June 2022
Ideas Network 2030 House of Commons Reception
We recently hosted an invitation only reception at the House of Commons hosted by our President Rt Hon Damian Green MP and we were joined by His Excellency João Vale de Almeida EU Ambassador to the United Kingdom.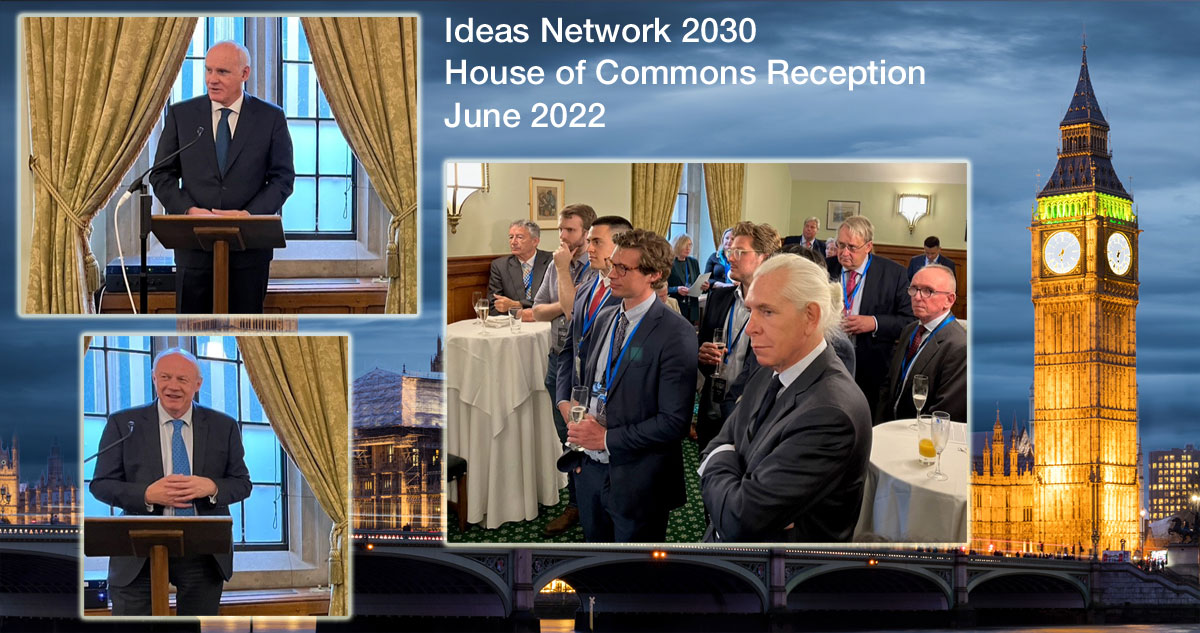 ---
Monday 21 March 2022
Is Europe Safe? Perspectives to 2030
with
Rt Hon Tobias Ellwood, MP, Chair of the House of Commons Defence Select Committee &
David McAllister, MEP, Chair of the European Parliament Foreign Affairs Committee.
Chaired by Rt Hon Amber Rudd, Former Home Secretary
This event was jointly organised by the Ideas Network 2030 (IN2030) and the Conservative European Forum (CEF). The event is also organised in cooperation with the Wilfried Martens Centre (WMC) and supported by Conservative members associated with IN2030.
Click on the video boxes below to watch the videos from this event
---
Opening remarks by Rt Hon Tobias Ellwood, MP (8 minutes)
---
Opening remarks by David McAllister, MEP (11 minutes)
---
Questions and answers (30 minutes)
---
Full session (55 minutes)