Supporting the Ideas Network 2030
Thank you for your interest and participation in the launch of the Ideas Network 2030, ("IN2030").
We believe that this new Network, which brings together individuals on the centre right of British politics, along with other stakeholders interested in long term trends, will play an important role in shaping the future through the generation of imaginative political ideas and thinking on the long-term trends which are central to our well-being as a European country.
While we are aware that no one can accurately predict the future, it is quite possible, through the analysis of projected global trends, to have a good idea of the emerging priorities on which policy makers here in the United Kingdom, and in Europe, should focus in the years ahead.
Our objectives are to:
Provide insight into the global trends likely to impact the United Kingdom and its neighbourhood through to 2030
Generate and vigorously promote new ideas and innovative thinking on these trends
Stimulate a new and continual exchange between the United Kingdom and the European Union
This is a critical time for the United Kingdom and there has probably never been a greater need for fresh political ideas and thinking to tackle the long-term challenges that we face. Indeed, the political events of the past decade, including the United Kingdom's decision to leave the European Union, demonstrate what can happen when there is a failure to renew ourselves in a progressive way, which commands broad support in our society.
If you are interested in helping to create a place where fresh ideas and thinking can freely emerge, then please consider making an annual member's donation to IN2030. The Network receives no corporate or other funding. Its success, in bringing together a new generation to develop and promote fresh ideas and thinking, is therefore entirely dependent on the support and generosity of its individual members.
Your support will enable us to run our 'free to attend' annual forum and satellite meetings during the year; access source material and produce think pieces; and run our digital platform and social media channels, through which your ideas and thinking can emerge.
Donations can be made using this link to PayPal or by clicking the button below or you can set up a Standing Order by emailing office@ideasnetwork2030.com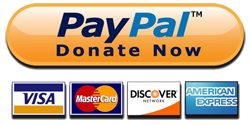 Thank you for your support.
IN2030 Team