15-16 September 2022
Summer University 2022
After some reflection, it has been agreed to postpone the IN2030 Summer University due to take place on Thursday 15th September to Friday 16th September in Oxford.
Since we began making preparations for the event at the beginning of the year, many factors have changed, not least a new geopolitical order arising as a result of the invasion of Ukraine by Russia. This has led to severe economic and social challenges which continue to worsen, for example the rise in inflation resulting from the soaring costs of gas and fuel. Furthermore, a new Prime Minister and Government is coming into office the same week as we had planned to hold discussions on long term ideas looking to 2030. The whole focus of today's political debates is how to resolve immediate challenges, rather than the luxury of looking a decade ahead.
Instead, we are currently planning to reschedule the event in the first half of next year. Hopefully by then, the situation will be more stable, allowing a better environment to consider long-term trends and their consequences for the UK and Europe. We will keep you in touch with our plans and hope you will be able to join us in person then.
IN2030 TEAM
---
Tuesday 7 June 2022
Recent event
Tuesday 7 June 2022
Ideas Network 2030 House of Commons Reception
We recently hosted an invitation only reception at the House of Commons hosted by our President Rt Hon Damian Green MP and we were joined by His Excellency João Vale de Almeida EU Ambassador to the United Kingdom.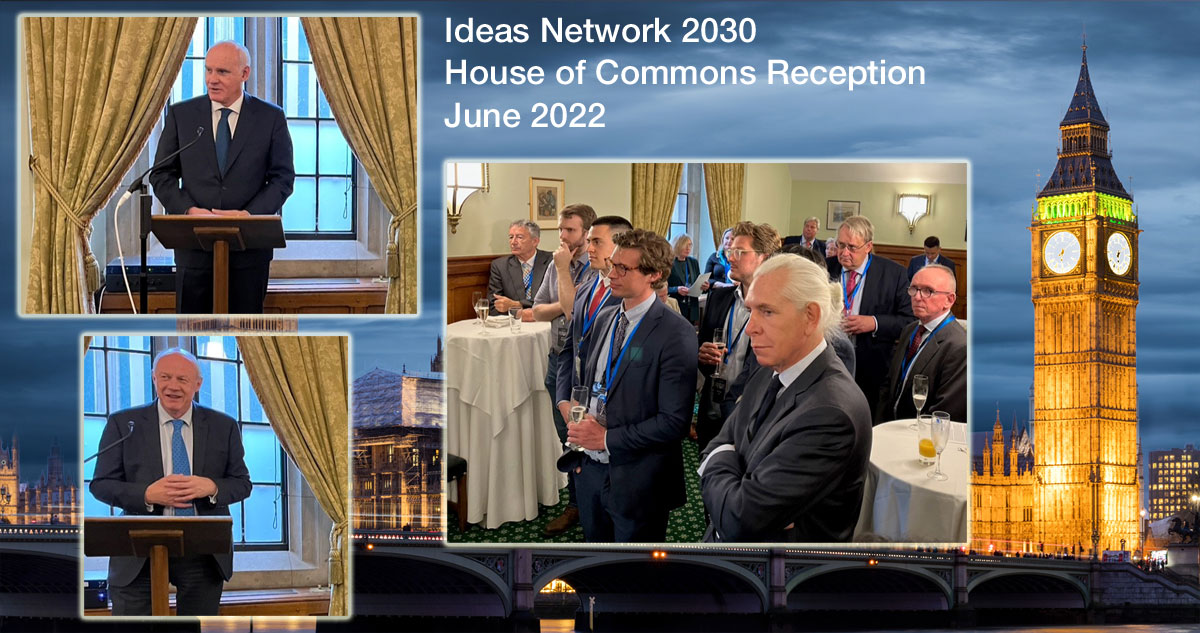 ---
Monday 21 March 2022
Is Europe Safe? Perspectives to 2030
with
Rt Hon Tobias Ellwood, MP, Chair of the House of Commons Defence Select Committee &
David McAllister, MEP, Chair of the European Parliament Foreign Affairs Committee.
Chaired by Rt Hon Amber Rudd, Former Home Secretary
This event was jointly organised by the Ideas Network 2030 (IN2030) and the Conservative European Forum (CEF). The event is also organised in cooperation with the Wilfried Martens Centre (WMC) and supported by Conservative members associated with IN2030.
Click on the video boxes below to watch the videos from this event
---
Opening remarks by Rt Hon Tobias Ellwood, MP (8 minutes)
---
Opening remarks by David McAllister, MEP (11 minutes)
---
Questions and answers (30 minutes)
---
Full session (55 minutes)